Many of us enjoy having honey as a sweetener or taste enhancer in drinks or meals. Many also love using it as a tasty treat. If you ever wished you had a bit of honey to carry with you, these honey sticks might be an answer. Carrying jars of honey might be clumsy so having honey in smaller packages, like honey sticks, is just perfect.
What are honey sticks?
Honey sticks are simple plastic drinking straws filled with natural honey and sealed on both ends. Each stick contains about a teaspoon (1 g) of honey, which gives about 20 calories of energy. To get the honey out, you simply snip off the end with scissors or bite it off.
Honey suppliers have gotten innovative, so honey sticks can be found in many different flavors. These flavors include exotic and fruity flavors like lime, watermelon, orange, peppermint, grape, etc.
The advantages
What is amazing about honey sticks is that they are very convenient. Once you try them, I'm sure you will want to incorporate them into your lifestyle. We will mention several examples in which honey sticks can come in handy.
Tea and coffee time
If you are having friends over and serving unsweetened drinks, you can put out honey sticks. Your guests can sweeten their drinks to their liking with honey, a tasty natural sweetener. Honey sticks may also be a great snack or sweetener for kid's birthday party. Getting the honey out of sticks seems like a fun way of sweetening your drinks.
In lunch boxes
Many kids and adults enjoy honey as a delicious and nutritious snack. Because of it, honey sticks can easily be a substitute for dessert, making the lunch box more healthy. You can even drizzle the honey over yogurt or fruit and have a fast and tasty treat.
Traveling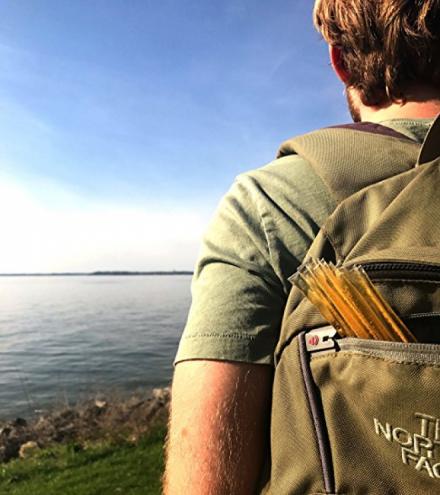 Since honey sticks are small and light, you can easily pop them in your purse or suitcase and carry them wherever you go. When you feel low on energy, you can take one honey stick and it will give you an energy boost and mental clarity.
Having a sore throat
When you don't feel well, and you don't want to make some remedies yourself, you can keep the sticks near your bed. Enjoying these sticks can help you soothe that sore throat, and you will feel better in no time. If your kids don't enjoy drinking hot tea with honey, just give them tasty honey sticks instead. They will love it!
After a workout
Working out takes a lot of energy so you can just take one stick and you will feel energized in no time. Since it is conveniently packaged, you can take your energy booster right in the gym or while walking home.
Working at a computer
While working at a computer, we can get hungry or just need something to help with your focus. Honey sticks are a very easy way of having a light and healthy snack, without making a mess on your keyboard. Honey is safely stored in plastic sticks, so there is no danger of getting sticky fingers and ruining your keyboard.
It is so convenient - you just have to try it!
When you see honey sticks in the store something just draws you to them. Delicious and healthy honey is so conveniently packaged, it just encourages you to carry it with you wherever you go. If you or your kids love snacks, honey sticks can be a great alternative to processed snacks and sweets. Honey has many benefits to your health so why not incorporate it into your lifestyle in such a convenient form?
Wanna try?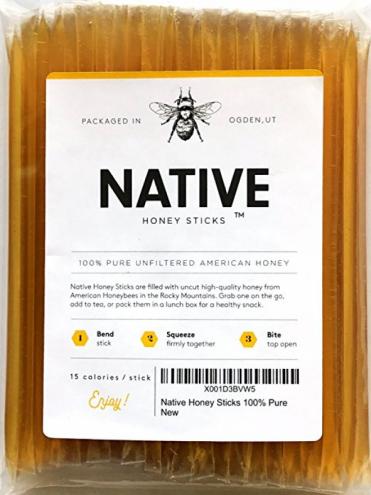 #UNCUT - Real honey sticks made with original 100% Pure, Uncut, Unfiltered U.S. Grade A Clover Honey
#HEALTHY - Only 15 calories per stick. An all natural whole food, No additives or preservatives. BPA Free.
#EASY - Perfect on the go snack for traveling, hiking, outdoors, or add to tea
#KIDS - Easy to open honey sticks packaging that kids love
#BEE FRIENDLY - Made by happy, healthy, American bees in the Rocky Mountains
If you are still not sure, well, you are not the only one. Check the review of one guy that bought it. He was nervous about buying honey sticks online, but he is happy because he did it. :)
I was kind of nervous about buying honey sticks online because I wasn't sure if I would like the flavor. These are perfect. They are so tasty. I would definitely recommend and will order again when I am out for sure.