If you have a garden or would like to show the appreciation for the importance of bees in our environment, you may want to jump into beekeeping. The first step is getting a home for your future bees, bee boxes. Today's bee boxes are designed to keep the bee colony healthy and to make it easy for a beekeeper to take out honey without disturbing bees too much. There are many bee boxes for sale, and it might be hard to choose which one to get, for both beginner and experienced beekeepers. We found some amazing bee boxes for sale that are easy to use, and the only thing you need are bees!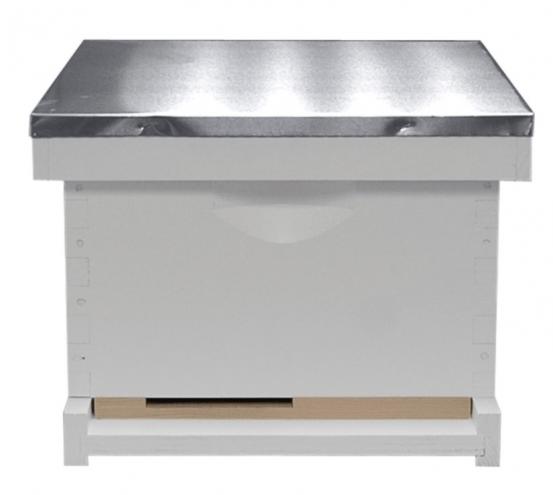 If you are looking for your first bee box, this completely assembled bee box kit will be perfect for you!
The most notable feature about this bee box is that it is already painted and has a durable top cover to protect the bees and the box against the elements. Such characteristics make it durable and a great investment if you plan on keeping bees for a while. The frames are already waxed and ready for bees.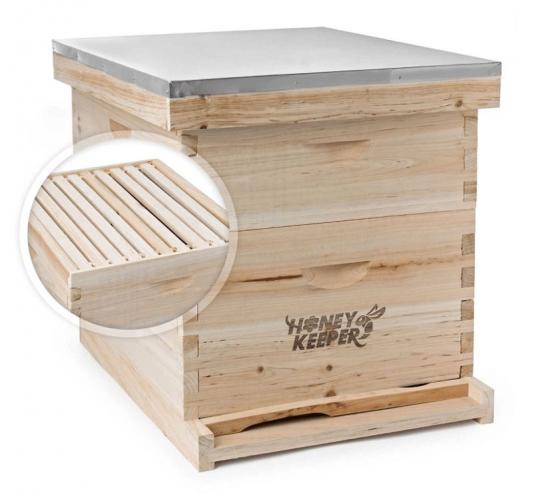 This bee box is designed to help you create a prosperous colony; it has everything but the bees. The quality was the primary focus of construction which is shown through materials used; the frames are made of white pine wood, and the foundation is made of premium fir wood. The rooftop covered with galvanized metal provides excellent protection against the elements.
You don't have to worry about assembling the box as its design makes it very easy to do. Every piece is designed to fit perfectly so your bee box can be ready in no time.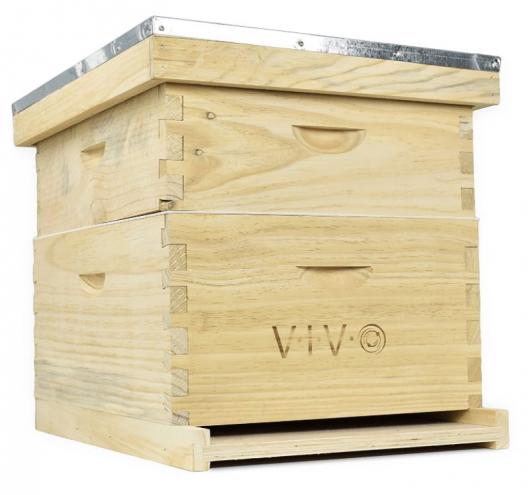 No matter if you are a beginner or an experienced beekeeper, this bee box kit has everything you need. The attractive appearance complements any garden and bees will love it.
Thanks to a step-by-step manual and all the necessary hardware, the construction is easy and straightforward. The rooftop covered with metal protects the hive against the elements and provides easy access. It also includes a plastic hive excluder and sturdy bottom board with an entrance reducer.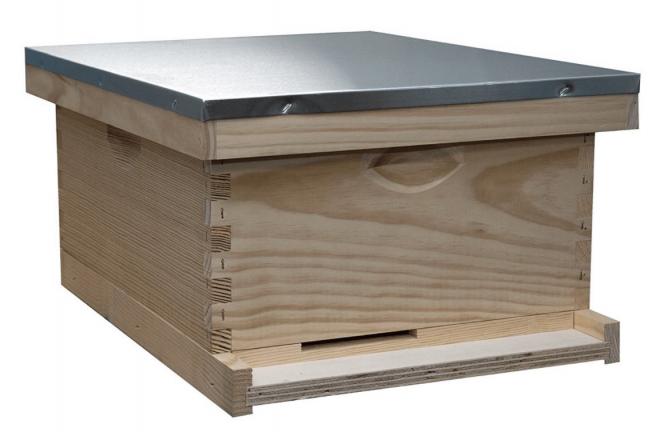 If you are looking for your first hive, this completely assembled and ready to use bee box may be an excellent choice. The box comes with everything you need to get you started. It is made of quality material from top cover to the bottom board. Includes, bottom, entrance reducer, frames, body, inner and top cover.
Finding a bee box of such simple and functional design is a steal!
Choose the best bee box for your bees
We hope our list helped you find the perfect bee box for your bees. Finding the right bee box can be hard work, but in the end, it is worth it. Good quality bee box will last longer, and your bees will love it.